Keep in mind that loan documents are legal agreements, so it's necessary to include accurate, timely information when filling out the one or two pages of basic information that initiate the new loan.
---
It's a fact of life that most financial transactions include at least one legal or quasi-legal component. Too often, individuals and business owners overlook this simple fact and end up facing problems and complications they didn't expect. Selling a house without a licensed real estate agent, or by owner, can quickly turn into a nightmare for those who ignore just one or two crucial details. Additionally, refinancing student loans, while a relatively simple transaction, is a move that creates a new legal document in the form of a fresh loan agreement. 
Bankruptcy is a complex affair that many individuals choose to tackle without the assistance of a lawyer. The best way to avoid that challenge is to opt for an alternative solution instead of filing for bankruptcy in the first place. Finally, those who choose to create charitable organizations in the form of non-profit corporations can download IRS forms and initiate the action on their own. However, it's a very good idea to bring a lawyer into the loop before submitting the completed documents to the IRS for final approval. Consider the following details about several financial transactions that include significant legal implications.
Selling a House By Owner
Owners can save between 3% and 5%, on average, by selling a home without the involvement of a licensed real estate professional. But the task is fraught with potential pitfalls and legal intricacies that can trip up even the most diligent seller. Depending on how valuable your time is, the 3% savings might not be enough to compensate you for the trouble and hard work of opting for the by owner route.
Before engaging in the process, assume that all the paperwork, analysis, telephone time, filing of official forms, and other assorted tasks will take about 50-80 hours. If your home's expected selling price is $250,000, the money you save could amount to between $7,500 and $12,500. While that might seem like a decent rate of pay for 60 or so hours of work, keep in mind that any mistakes can be costly in terms of time and money. A hybrid alternative is to pay a real estate agent to assist you with the by owner approach. Most will do so for a modest fee, but it helps to work with someone you know and trust.
Refinancing Student Loans
Refinancing college debt is one of the fastest and most effective ways to use a completely legal strategy to get lower monthly payments and access to more advantageous terms, rates, and repayment periods. Graduates who opt to refinance one or more school loans trade the existing obligations for a new one that comes with its once per month payment due date, new interest rates, and other conditions. Overall, the move is a smart way to save money and restructure the monthly budget.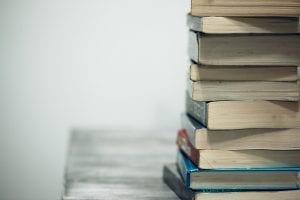 To get started with a refi of your education debt, review an informative guide that walks through all the relevant details of the process. The whole thing is relatively simple, but it's essential to follow a few mandatory steps for setting up the new agreement in the best possible way. Keep in mind that loan documents are legal agreements, so it's necessary to include accurate, timely information when filling out the one or two pages of basic information that initiate the new loan.
Avoiding Bankruptcy
Every year, thousands of individuals file bankruptcies pro se or without a lawyer. While it's entirely possible to do so, like selling a home without a licensed agent, the chore is fraught with potential landmines that can come back to create financial and legal havoc for filers. The best route is to consult a lawyer and explore the many ways to avoid bankruptcy. They include debt consolidation, negotiation with creditors, and more. Many consumers who have debt problems realize that bankruptcy is an extreme solution and that they can resolve their financial problems without resorting to it.
Starting a Non-Profit Corporation
Working adults who want to get serious about contributing to the betterment of society can set up a non-profit corporation. However, the process is a bit complicated and works best for those who get reliable legal advice along the way. But the initial steps are relatively straightforward, even though they involve paperwork and a few modest fees.
What's the most efficient way to proceed? Begin by downloading the 501(c)3 form (that's the official federal government name for non-profit corporations) from the IRS.GOV website. The entire printout is about 25 pages long. Don't worry. You likely won't have to fill out every section. Do your best to complete the application and attach the required check for fees. Before transmitting the form via postal mail to the government:
Get a lawyer to review it for accuracy and completeness.
Mail it and wait for four to eight weeks for a response.
After receiving approval, begin soliciting donations, being sure to let potential contributors know that they can potentially deduct all amounts on their personal tax returns.