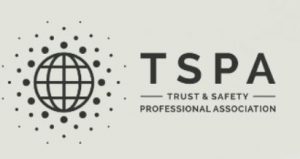 In September, I attended Trustcon, the first annual membership meeting for the Trust & Protection Qualified Affiliation (TSPA), followed by Stanford Web Observatory's 1st Have faith in & Basic safety Study Meeting (co-sponsored by the Have faith in & Security Basis). For much more on Trustcon, see the TSPA recap.
* * *
At Trustcon, I delivered a closing keynote chat. My chat notes:
My purpose for this converse is to rejoice and to challenge a connect with-to-motion.
Rejoice
This party culminates 4+ a long time of do the job. That story started with the February 2018 Information Moderation and Removal Event at Santa Clara University.
The impetus for that celebration dates even even further back again to Spring 2017, with the to start with draft of FOSTA. It was clear the drafters understood nothing about content material moderation, but it wasn't totally their fault. Providers hardly ever talked publicly about their content material moderation endeavours, even when the data wasn't truly private. The entire course of action was a black box to regulators.
The conference target was to get companies to communicate about their initiatives on the report and bridge the info hole. The event realized that objective and sparked 3 sequels. Nonetheless, the genuine lesson from the conference was that belief & protection specialists wanted a room to engage with just about every other. There had been various T&S gatherings, but they had been usually closed-door, clubby, and off-the-document. We needed extra: which includes techniques to establish cross-firm friendships (and backchannels), share tacit know-how, prevent recreating the wheel, and network for employment. Setting up that infrastructure was a even larger challenge than I could cope with. It needed a staff and revenue.
[For more on TSPA's history, see this 2020 post.]
That provides us to today, the realization of that recognition from February 2018. What I have viewed at this party:
information sharing and cross-firm learning
present friendships reinforced
new friendships getting created
the improvement of a local community identity
There is so substantially upside to arrive. Trustcon will get substantially even bigger and even better. The convention is just one particular way TSPA is incorporating value to our local community.
A Call to Motion
The emergence of our field into the community eye is a web acquire for us, but it will come at a price tag. Our decisions are now normally considered by a political, and in some cases partisan, lens. This degrades the quality of the discourse about what we're doing–and what we really should be accomplishing.
The visibility of our do the job has also attracted bigger regulatory focus. Whilst we will reward from partaking in successful discussions with regulators, we ought to not think that anyone values person-generated information as substantially as we do.
How will our group deal with the threats of politicized/partisanized interventions or interventions by people who price UGC differently? I have a few strategies of points we can do:
1) Get involved with TSPA. It will aid you do your occupation greater, which will gain everyone. It also shows regulators that we are executing the best we can.
2) Share your non-confidential content publicly. In non-public meetings, I have found so many eye-opening studies that would immediately effect the public discourse–but I cannot share the information due to confidentiality. This commonly serves no one's passions.
3) Make guaranteed you are engaged with your government affairs team. Your views are crucial to each and every regulatory dialogue. As you know, each and every plan option has tradeoffs. We can assistance make those tradeoffs express.
One particular of the issues I really like most about our neighborhood is its resiliency. From time to time I imagine T&S experts can rise to satisfy any obstacle. TSPA assists us lean on each individual other and draw energy from just about every other. I'm excited to see what we can do jointly.
* * *
Additional notes:
My photo album from the conferences.
In the journal, Zoom published an org chart of its believe in & protection purpose (see webpage 13). When I structured the 2018 convention, I requested organizations to share their org charts publicly. Some corporations laughed some others said NFW and everybody believed I was outrageous to question. Now, organizations are voluntarily sharing them publicly. Progress!!!
At the conference, I heard a talk about FOSTA that I blogged independently.